About Remota…Living the Patagonia from within
Remota is a world class refuge in the vast Patagonia, where our visits are received and welcomed as guests to our great house, atended with dedication, delicacy, and concern for their interests.
We count with a building with over 7000 square meters that has 72 rooms, each of 33 square meters, and extensive areas dedicated to a leisure experience, for reading and contemplating. Temperate pool, sauna, Jacuzzis, souvenir shop, bar, salons, and of course an astonishing restaurant that offers the best food, prepared by our chef.
This work, has been designed with the purpose that our guests live and feel the Patagonia, also from inside of the building. The architect Germán del Sol – National Prize of Architecture – Proposes a creating that doesn't compete with its surrounding, where nature is always a special scenario. A warm, ecologic refuge connected with the exterior, inspired on the historical Patagonian sheep shearing sheds slanted by the wind.
Location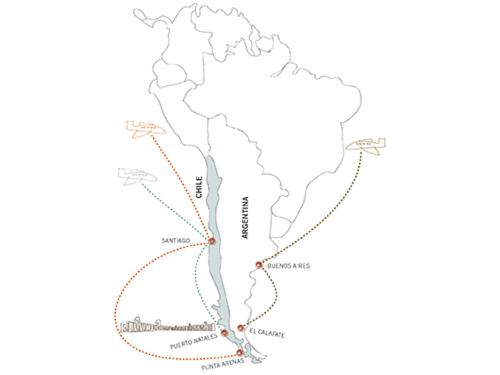 Latitud (L): 51° 42' 30" S / Longitud (G): 72° 30' 30" W
Remota is strategically located on a virgin land of more than 50.000 m2, in front of the sea (Last Hope Sound) far away enough from Puerto Natales (1.5 km) to feel the Patagonia and its silence but at the same time it´s a walking distance from this beautiful town, geographical and cultural center of Chilean Patagonia, located 250 km North from Punta Arenas, 4.250 km from the South Pole and 2.000 km South of Santiago (3.3-hour flight from the city of Santiago)
Rooms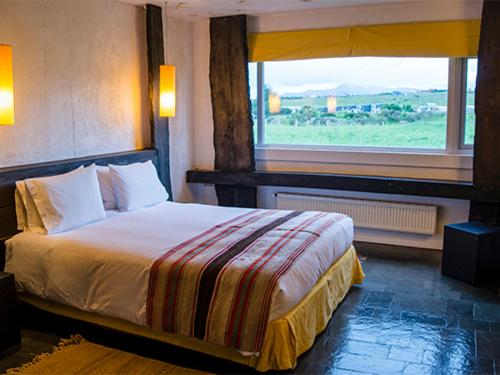 Our rooms are unique and extensive (33m2), all of them with a privileged view of the mountains, fjords, and glaciers. Designed and decorated with the intention of approaching and introducing our guests in a Patagonian environment, utilizing noble materials, aromatic native wood and the best equipment and products to permit total rest and disconnection.

We have 72 rooms, all the same size, where 36 have matrimonial King size beds 2 meters by 2.1 meters and 36 with two Queen size beds of 1.2 meters by 2.1 meters, all equipped with the best and finest Peruvian cotton.
Gastronomy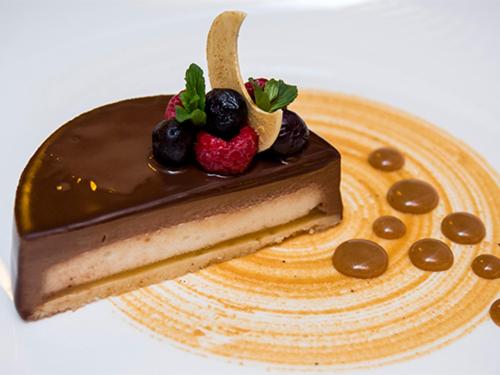 We count with a kitchen of great level, that our guests can visit, were our chef of international category has designed a menu that contemplates the best local sea foods, exotic meats from the zone, organic vegetables hand picked in nearby ecologic gardens, (with alternative for guests with special requirements) all accompanied by the best Chilean wines and a great variety of pastries and baked goods made in our own bakery.
Excursions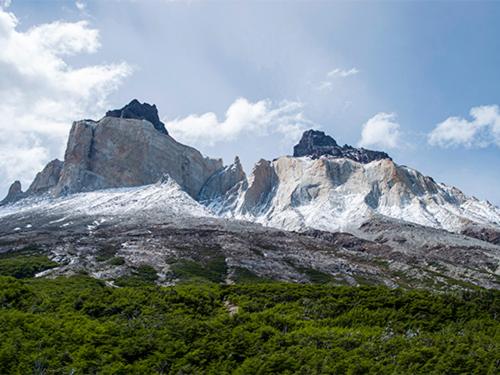 We have as a primary objective, to show to our guests – in the best way – all of the wonders of this extensive zone. To complete the objective, we count with a select group of proper bilingual guides that we prepare and permanently train in knowledge from places, history, geology, paleontology, glaciology, flora and fauna, fly fishing, horseback ride, mountaineering, mountain biking, first aids, and other disciplines to achieve a unique and exclusive experience, of first level and unforgettable.

To accomplish the different excursions, we count with professional drivers, vans, bicycles, horses, boats, and a vast logistic developed and polished on a more than 10-year experience.

The strategic location of Remota Patagonia Lodge, let´s us be at an equivalent distance between the points of interests, achieving to explore the vast natural richness of the Chilean Patagonia that withholds the Torres del Paine, mountains, glaciers, forests, rivers, lakes, natural life, paleontological remains, fossils, and many other attractions.
Salons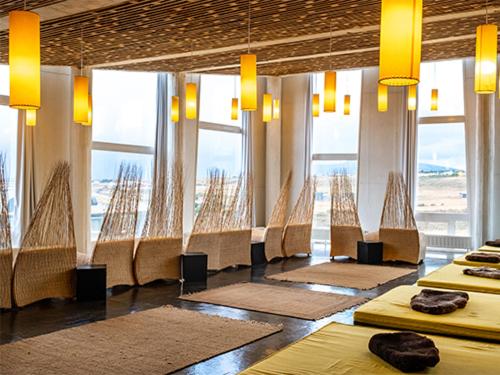 We count with two salons with a spectacular view and natural light, of 150 m2 each one, with a capacity for 120 people and basic equipment for conferences and meetings.
ESPOT: Espacio para el ocio total (Space for complete leisure)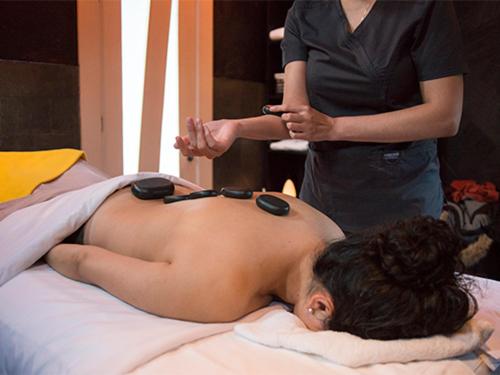 Our zones of relaxation, count with a temperate pool without borders and is 15 meters long, sauna, hot tubs, two massage rooms and a resting and lounging zone.
Vehicles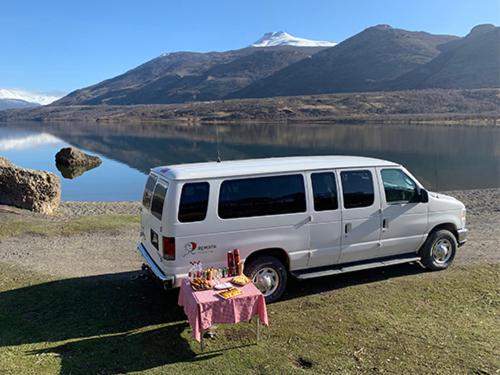 We count with a fleet of proper vans with professional drivers to perform transfers and also excursions for our guests.
Compromised with the Environment
Sustainability – Architecture and Infrastructure

The person in charge for the design of Remota Patagonia Lodge was the famous architect Germán del Sol, National Prize of Architecture and one of the most recognized architects of Chile and who has the most experience in the development of ecologic and remote hotels in Chile. The design is ecological and sustainable, inspired in the constructions of the "estancias" of the zone, somewhat inclines by the strength of nature and simulating arising from earth itself.

Energy Efficiency – Usage under 50% on fuels

The heat is maintained inside thanks to the coating of great isolating capacity in the walls and the natural isolation of a thick layer of dirt and natural grass on the roof, simulating arising from earth itself and at the same time letting great energy efficiency. The great quantity of thermal windows permit that light and warmth enter the hotel which reduces the use of electric light and heaters.

The ventilation of the building is produced in a natural way, there are air vents that take the income of the strength of the wind, permitting fresh air to enter and exit through specially designed vents for ventilation. With this we avoid utilizing mechanical systems. The use of motors and electronic artifacts has been reduced to its maximum, with designs that eliminating the use of elevators and mechanical pieces.

Environmental Politics

To decrease the volume of plastic bottles, we use stainless steel bottles that are filled and refilled with purified water. The hygienic products used in the laundry room, pool, and maintenance of the hotel are free of contaminating chemicals. Papers, cardboards, aluminum and glass are recycled and sent to the collection center. We count with a service of active mud for the treatment of waters through bacteria.

Community – Promoting the development of the zone

Our gastronomy is based on local ingredients that are bought in ports and vegetable gardens of Puerto Natales. 90% of our staff that works in Remota live in Puerto Natales, which supports local economical growth.